Julian Stevens is passionate about vision. He is a pioneer of laser refractive surgery, with a proven track record of achieving excellent results.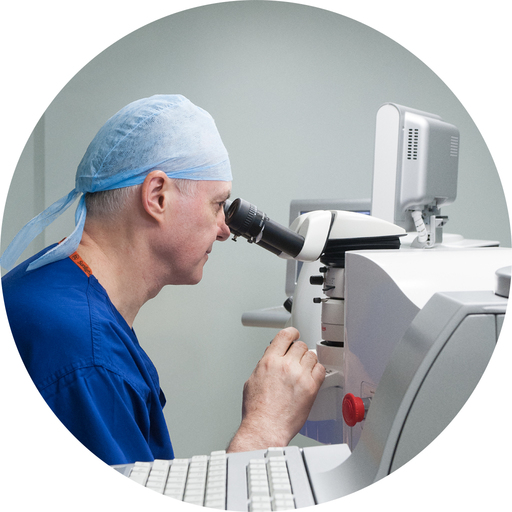 Laser Refractive Surgery
Julian Stevens is highly experienced, having performed laser refractive surgery (laser eye surgery) since the original trials at Moorfields in 1990. He is internationally recognised for his role in the development of wavefront-guided IntraLASIK (LASIK) and wavefront-guided LASEK. The most advanced form of vision correction is wavefront-guided laser treatment and this is the standard of care in Mr Stevens' practice.
Your surgeon is the biggest factor in the outcome of your treatment.
Why choose Julian Stevens?
You will meet Mr Stevens at your consultation and he will advise you about your eyes and the suitable treatment options available. Mr Stevens will personally perform your treatment.
Clinical excellence
Julian Stevens is a Consultant Ophthalmic Surgeon at Moorfields Eye Hospital, a world renowned centre for clinical excellence. Having performed life-changing vision correction procedures for more than 20 years, Mr Stevens is highly skilled and experienced. He is committed to using only the most advanced technology to get the best possible results.
Reputation
Julian Stevens is an international source of clinical expertise and is highly regarded by professional colleagues. His reputation attracts many medical practitioners for their own treatment, including GPs, Consultants and Optometrists.
Trust
Safety is paramount. Our clinical expertise, surgical skill, advanced technology and world-class hospital setting provide you with utmost reassurance and peace of mind. Thousands of people trust Mr Stevens to give them the best possible sight, including military personnel, police, pilots and elite athletes.